This Week in Rock History, December 4 – 10
Russell Hall | 2017.12.04 - 特集記事
A trove of memorable events occurred during this week in rock history. A pioneering British hard rock band placed their first hit on the U.S. singles chart, the Rolling Stones lost a long-standing member, and David Bowie made his last public appearance. Read on for a look back at other significant moments that shaped rock and roll during this historically eventful week.
Events
1961 – The Beach Boys release "Surfin," their first single, on the tiny label Candix Records.
1968 – Graham Nash quits The Hollies. The formation of Crosby, Stills and Nash is announced just a few days later.
1969 – Led Zeppelin appear on the U.S. singles chart for the first time, with "Whole Lotta Love."
1970 – The Rolling Stones film documentary, Gimme Shelter, opens in New York City.
1971 – Sly and the Family Stone's "Family Affair" begins a three-week run atop the U.S. singles chart.
1972 – The Moody Blues' Seventh Sojourn album begins a five-week run atop the U.S. album chart.
1973 – The legendary punk/New Wave club CBGB opens in Manhattan.
1974 – Carl Douglass's "Kung Fu Fighting" tops the U.S. singles chart.
1980 – Led Zeppelin formally announce the band will not continue, in the wake of drummer John Bonham's death.
1980 – U2 stage their first concert in the U.S., performing at The Ritz in New York City.
1988 – Roy Orbison performs his last concert, staging a show in Cleveland, Ohio. Two days after the performance he dies from heart failure.
1992 – Bassist Bill Wyman quits the Rolling Stones, ending his 30-year-plus run with the band.
1993 – During the making of a video for Travis Tritt's cover of "Take It Easy," the Eagles decide to reunite and tour.
1995 – The Grateful Dead announce their breakup, four months after the death of Jerry Garcia.
2007 – Led Zeppelin reunites for a one-off performance at the 02 Arena in London. Jason Bonham handles the drums in place of his late father, John Bonham.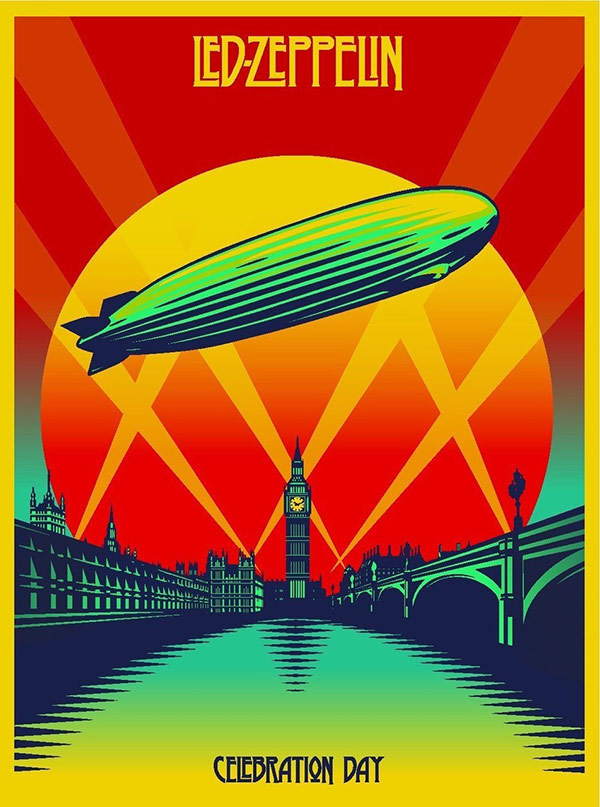 2015 – Carole King is recognized for her lifetime contributions to the arts at the Kennedy Center Honors.
2015 – David Bowie attends the opening night of the Lazarus production at the New York Theatre Workshop in Manhattan. It is to be his last public appearance.
2016 – Bob Dylan accepts the Nobel Prize for Literature.
Releases
1964 – The Beatles: Beatles for Sale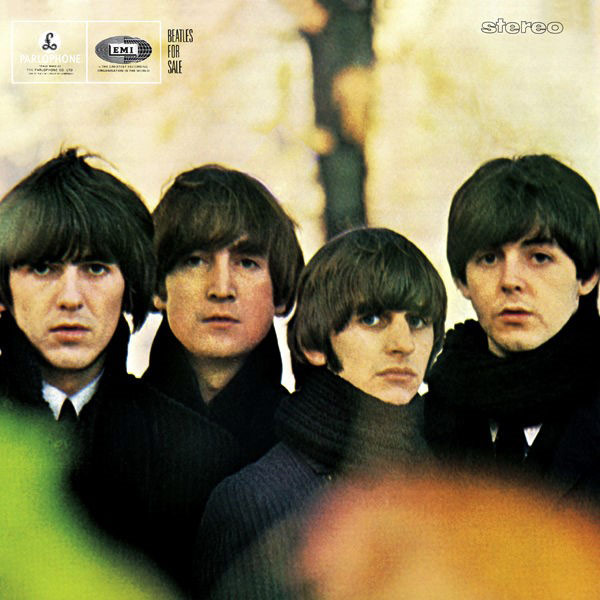 1965 – The Byrds: Turn! Turn! Turn!
1965 – Rolling Stones: December's Children (And Everybody's)
1965 – The Beatles: Rubber Soul
1966 – Buffalo Springfield: Buffalo Springfield
1966 – Cream: Fresh Cream
1967 – Rolling Stones: Their Satanic Majesties Request
1967 – Traffic: Mr. Fantasy
1968 – Rolling Stones: Beggars Banquet
1968 – James Taylor: James Taylor
1969 – Rolling Stones: Let It Bleed
1970 – Wishbone Ash: Wishbone Ash
1970 – Credence Clearwater Revival: Pendulum
1973 – Paul McCartney and Wings: Band on the Run
1973 – Yes: Tales from Topographic Oceans
1974 – George Harrison: Dark Horse
1974 – Yes: Relayer
1975 – Bob Marley & the Wailers: Live!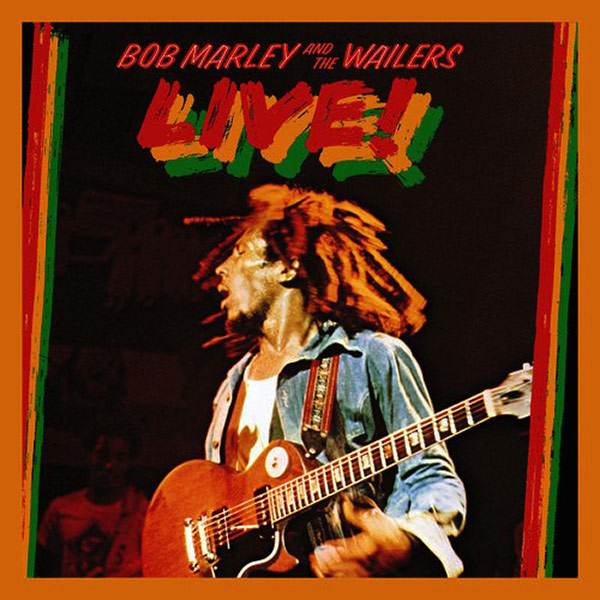 1976 – Wings: Wings Over America
1976 – Eagles: Hotel California
1977 – Jackson Browne: Running on Empty
1977 – Al Green: The Belle Album
1981 – Black Flag: Damaged
1986 – Joan Jett and the Blackhearts: Good Music
1987 -- Alison Krauss: Too Late to Cry
1987 – Foreigner: Inside Information
1994 – Pearl Jam: Vitalogy
1994 – Bush: Sixteen Stone
2001 – No Doubt: Rock Steady
2003 – The Offspring: Splinter
2011 – The Black Keys: El Camino
Deaths
Leadbelly (Huddie Ledbetter) – Dec. 6, 1949
Otis Redding – Dec. 10, 1967
Gary Thain (Uriah Heep) – Dec. 8, 1975
Tommy Bolin – Dec. 4, 1976
John Lennon – Dec. 8, 1980
Marty Robbins – Dec. 8, 1982
Roy Orbison – Dec. 6, 1988
Frank Zappa – Dec. 4, 1993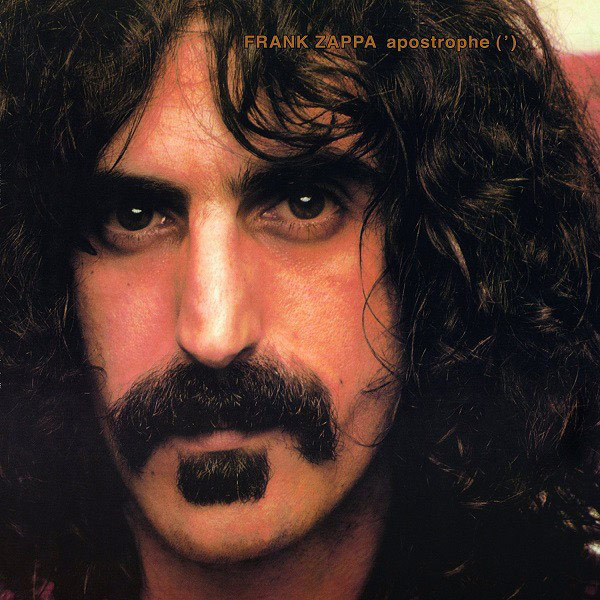 Doug Hopkins (Gin Blossoms) – Dec. 4, 1993
Faron Young – Dec. 10, 1996
Rick Danko (The Band) – Dec. 10, 1999
Dimebag Darrell – Dec. 8, 2004
Dennis Yost (Classics IV) – Dec. 7, 2008
Hubert Sumlin – Dec. 4, 2011
Dobie Gray – Dec. 6, 2011
Dave Brubeck – Dec. 5, 2012
Greg Lake – Dec. 7, 2016
Births
Ira Gershwin – Dec. 6, 1896
Sammy Davis, Jr. – Dec. 8, 1925
Little Richard – Dec. 5, 1932
Junior Wells – Dec. 9, 1934
J.J. Cale – Dec. 5, 1938
Jerry Butler – Dec. 8, 1939
Bob Mosley (Moby Grape) – Dec. 4, 1942
Harry Chapin – Dec. 7, 1942
Mike Smith (The Dave Clark Five) – Dec. 6, 1943
Jim Morrison – Dec. 8, 1943
Chris Hillman – Dec. 4, 1944
Dennis Wilson – Dec. 4, 1944
Dennis Dunaway (Alice Cooper) – Dec. 9, 1946
Jim Messina – Dec. 5, 1947
Gregg Allman – Dec. 8, 1947
Southside Johnny – Dec. 4, 1948
Tom Waits – Dec. 7, 1949
Dan Hartman – Dec. 8, 1950
Gary Rossington – Dec. 4, 1951
Randy Rhoads – Dec. 6, 1956
Peter Buck – Dec. 6, 1956
Phil Collen (Def Leppard) – Dec. 8, 1956
Johnny Rzeznik – Dec. 5, 1965
Sinead O'Connor – Dec. 8, 1966
Jakob Dylan – Dec. 9, 1969
Sara Bareilles – Dec. 7, 1979
ABOUT
GIBSON
ギターブランドとして世界でもっともアイコン的な存在であるギブソン・ブランズは、今まで100年以上に及びジャンルを越え、何世代にもわたるミュージシャン達や音楽愛好家達の最高のサウンドを創造してきました。1894年に起源をもち現在はナッシュヴィルに本社を構えるギブソン・ブランズは、ワールドクラスのクラフツマンシップ、伝説的音楽の創造との密接な結び付き、そして革新的な製品開発など、これまでに脈々と受け継がれてきた伝統とレガシーを誇り、楽器メーカーの中で突出した存在感を示してきました。ギブソン・ブランズの製品ラインには、ギターブランドとして頂点に位置するギブソンに加え、エピフォンやギブソン・プロオーディオ部門のような、製品の存在感とともにファンに愛され続けている多数のブランドも含まれています。ギブソン・ブランズは、未来の音楽愛好家達がこれまでと同様にギブソン・ブランズの楽器によって創造された音楽を体験していただけるよう、クオリティ、革新性、卓越したサウンドの実現に全身全霊を注ぎます。
For more information on
GIBSON

, visit: